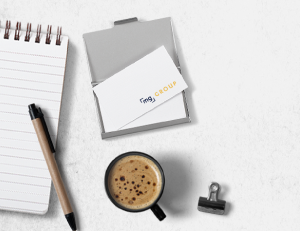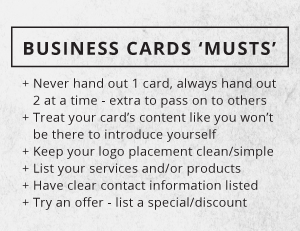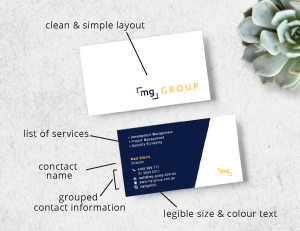 WHY BUSINESS CARDS GOLD COAST .COM.AU?

Design and printing services – Most designers just design your business cards. Then you have to find someone to print them. Spot color vs. process, bleeds and safeties, the techniques used in your card design can lead to costly surprises at the printers. Because Business Cards Gold Coast .com.au provide both design and printing services, there are no surprises with us.
Thicker paper – Cheap-looking business cards are printed on paper below 300 gsm. We use 300 and 420 gsm card stock so that your cards feel as good as they look.
Full colour on both sides – Most companies give colour on 1 side and black on the reverse. We put colour anywhere you want it.
Matt celloglaze on both sides – Most companies don't offer matt celloglaze, and those that do usually only treat one side of the card. Business Cards Gold Coast .com.au do it all.
Free delivery – We deliver your cards right to your door anywhere in Australia
We give you your original artwork when we send your cards – Other companies keep your artwork, which is costly in the long run. At Business Cards Gold Coast .com.au we always provide you with your original artwork at no extra cost.
You fully own your copyright – You don't want a design firm telling you that you don't have the right to trademark your design. Business Cards Gold Coast .com.au always provides you with full copyright ownership.
You only buy what you need – Whether you want a simple template-based card, a custom design or a new logo design, there's a package that's priced right for you.
Love Your Logo Guaranteed – It's as simple as that
Want to stand out from the crowd?

1000 PREMIUM

QUALITY BUSINESS CARDS

Now these cards will melt in your clients hands. 420gsm (most cards are around 250gsm thickness), matt celloglaze (they feel like silk) and full colour both sides. Simply supply your logo and we will design it as per your requirements and wishes. Perfect for an established business! See some of our Premium Business Cards Gold Coast

SPECIALITY BUSINESS

CARDS

Business cards are the cheapest bang-for-buck marketing item small businesses can use. You want your cards to leave a lasting impression. Treat business cards like you won't be there to introduce yourself. Invest that extra in some super special cards for that extra wow factor!

LOGO + BUSINESS CARDS

+ FREE STATIONERY

Does your current company need a facelift or are you starting a new business? This pack gives you everything you need. After research into your wants/needs and industry we start by designing several logos and refine them until you are happy. See some of our Logo and Business Cards Gold Coast